Long Night of Museums | Museums (at) Night
by Mladen
Every year Europe and most of the World celebrates culture in this Long Night of Museums. This spectacular cultural and party event is sometimes called Museums at Night.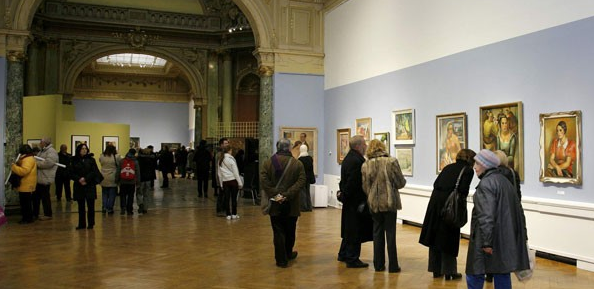 Long Night of Museums in Sarajevo
What is Night of Museums?
...Also called Museums at Night, or Museums night.
Night in Museums is unique cultural event during which over 4000 European museums stay open late into the night celebrating culture this way and giving more time for its visitors to see all the exhibits and manifestations. This is annual manifestation in honor of culture which happens every May. This year (2012), Night of Museums takes place on 19th May in most of the countries. In other, like Germany, it takes place later in the Summer. 
It is unique night, in which many museums in Europe and in some other parts of world are treating their visitors with free pass, lots of exhibits, concerts, performances etc. All major cities provide free transportation to their largest museums in this night.
In most museums, visitors are offered to stay camping in their galleries, offering them this way one special night in these temples of art and culture.
Where did Night of Museums Start? The History of This Cultural Event!
Spending late-night hours experiencing this nocturnal adventure in worlds greatest museums is not a new thing. 
It all starting in one of the European most important cultural capitals, St. Petersburg: at the time capital of Russian Empire. This is one of the most northern cities in Europe, and in the Summer months it is affected by phenomenon called White nights. During Summer time, days become really long due to its vicinity to Northern Pole. At this period of year, cultural elite from this Russian metropolis used to spend extra time in galleries, museums, concert halls... At the time, it was common thing to visit these events on regular basis, which is unfortunately forgotten value in modern age. 
No, Russians didn't bring Night of Museums (Museums at Night) to Europe and later to world!
First event of this kind took place in Berlin, Germany in 1997. By the year 2005 over 150 000 visitors per year were attracted to museums and galleries. It seems we all love art, but we love it more during the night. This was unique way to promote culture and to bring it closer to wider public. It was also smart way to attract younger people to these facilities by offering concerts of world famous bands, movie projections, theater performances, light shows...
After this happened in Berlin, it spread across the Germany, but didn't affect the Europe. Later, Paris was the city that popularized European Night of Museums. by this year, more than 4000 museums across the world opened their doors to late-nigh exhibits and sleepover.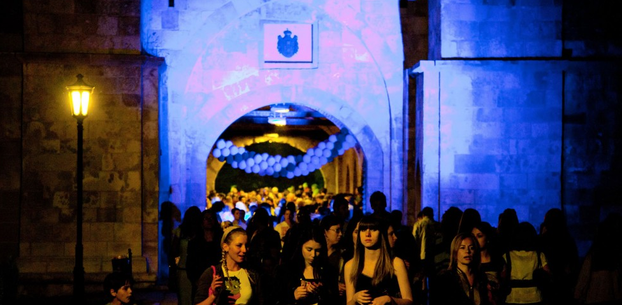 Night of Museums: Belgrade
Spend Wonderful Night in Museums: Have Fun and Learn About Art!
We would be amazed by the number of young college boys and girls that come to spend night in museums. There is no official data about how many of art lover use this opportunity to come and see favorite pieces of art for free in night of fun, good music and the best art!
I remember that every year, in this time, sun shines more than ever, and brings us warm night. Perfect atmosphere for enjoying in the nice company, some good rock concert, and performances of course!
In Sarajevo, which is city where I am going to spend this night in their National museum, 19th May night is going to be rich in all sorts of festivals, concerts, exhibits and theater plays. I will try to see that botanical garden too this time, maybe even set a camp somewhere near it. :) If you travel to Sarajevo in May, this is something you cannot afford to miss!
I wish you all to grab this unique opportunity to enrich your cultural life for free and to spend some quality time with your dear people out. Millions of other people will! I live for Night of Museums, and look forward to it every year! Finally it arrived! 
Recommended Articles:
Something that you could see during Night of Museums.
---
Disclosure: This page generates income for authors based on affiliate relationships with our partners, including Amazon, Google and others.