Emma Larkins on Wizzley
by emmalarkins
A summary of my activities inside and outside of the Wizzley community.
Welcome To My Page!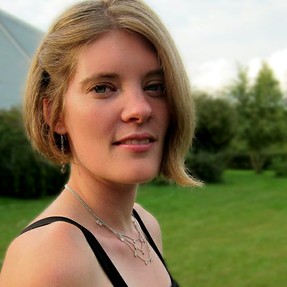 Hi! I'm Emma Larkins, and this is my page about what I'm doing on Wizzley and beyond.
I'm a relative newbie to this site, but I still have a pretty good idea of how it works. That's because I've been writing for Squidoo for more than three years, and Wizzley was formed by people who originally got their start on that site. A lot of my Squidoo friends are here, which makes me feel very welcome :)
Want to learn more about Wizzley? Just poke around the site for a bit. And if you want to particpate, click on my referrer link to try it out!
Current Projects
What I'm Up To
I'm currently working on promoting two niches: Kinect games (you can see an example here: Best Kinect Fighting Games) and Guinness gear (you can see an example here: Vintage Guinness Posters and Guinness Signs For Sale). In the process, I'm learning different SEO and social media techniques, and growing my online business.
With Christmas coming up, I'm cranking out the gift ideas. I've worked up a great list of Grilling Gift Ideas here, and I've also got suggestions for gifts for outdoorsmen (and women).
I'm also a freelance humor writer. My articles contain a bit of off-color humor, so consider yourself warned before you check out Five Easy Steps to Faking An Exercise Regimen on The Smoking Jacket and 5 Movie Romances That Won't Last (According to Science).
In addition, I ghostwrite, provide writing content for freelance clients, and also design marketing materials for a small software company.
I enjoy taking pictures for all of my various online ventures with my new Canon Powershot s95 camera, and then using Photoshop to tweak them.
A List of My Links
Visit My Other Sites
My Writing Facebook Page
Like my page to get updated on my articles, thoughts, blog posts, and more.
Emma Larkins on Twitter
Catch me on Twitter! I don't Tweet that much, but I can guarantee that when I do, it will be entertaining and enlightening (I hope).
My Writer's Blog
This blog about writing is filled with information about freelance writing and online entrepreneurship, along with steps along my fiction-writing journey.
My Writing and Design Website
My website is a place where you can find out more about my professional services and my publications.
My Squidoo Profile
Check out the varied and extensive body of work I've got simmering over at Squidoo.
My Hubpages Profile
Hubpages is another place where I like to write the occasional article.
Interests and Hobbies
What I'm Into
In my spare time, I play Ultimate Frisbee, snowboard, spend time outdoors, travel, and play my guitar.
I'm also a big animal lover, as you can see from the picture of my beagle Snoopy below.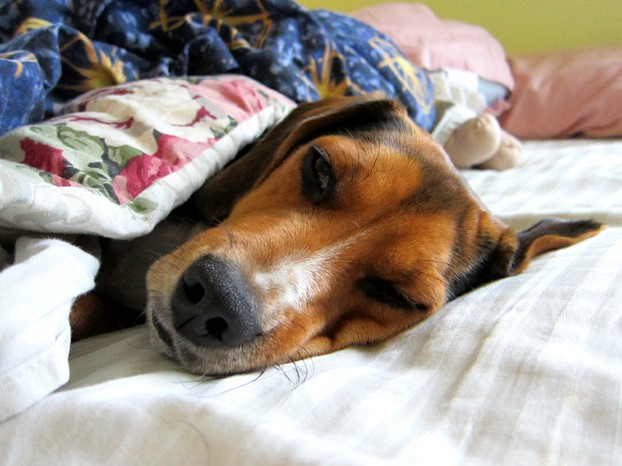 My Dog Snoopy
Previous Projects
Other Stuff I've Done
I've written a few fiction novels, mostly science fiction and fantasy, and mostly during NaNoWriMo (a.k.a. National Novel Writing Month). None of them are currently published, either by myself or a traditional publisher, but I've recently made some progress on that front.
I've attended some great writers' conferences, including Ravencon in Virginia, Capclave in Maryland, and The Write Stuff in Pennsylvania. I'm a huge proponent of writers getting together with other writers to learn and grow; that's why I've compiled a list of local writer's groups by state and reviewed several online writing organizations.
I'm big into homemade costumes, and this year I added two instructional articles to my list: How to Make a Punk Costume and Nerd Halloween Costume Ideas. These joined the list of my existing articles, including the hugely popular How to Make a Viking Costume and How to Make a Sarah Connor Costume, among others.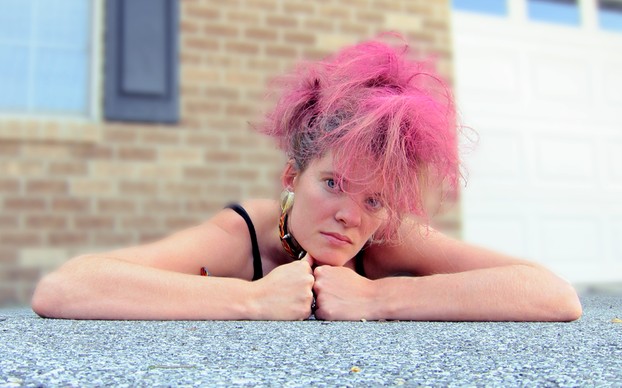 Punk Costume
---
Disclosure: This page generates income for authors based on affiliate relationships with our partners, including Amazon, Google and others.