How To Open A Zazzle Store
by WebWriter
About Zazzle, how to open a Zazzle store, getting paid from Zazzle, promotional tools, referral and volume bonuses, Zazzle links and more.
About Zazzle
All you need to open a free Zazzle store is a computer and a free Zazzle affiliate account.
Zazzle was launched in 1995. Like CafePress, Zazzle allows it users to create custom products, such as shirts, invitations, mugs, binders, keychains, hat and stickers. Zazzle has over 250 product types to choose from, including embroidered products. Zazzle allows it's users to upload designs onto products and publish it for sale on Zazzle's web site. If the product sells, the seller is given a percentage of the sale. The percentage depends on how much you set the royalty on the product for. If a binder sells for $18.95, and you set your royalty for 20%, you will make a 20% profit from the sale price. If it was not your product but was a product that you referred, you will earn 15% of the sale.
With Zazzle there is no upfront investment. You can open a Zazzle store to showcase your products for free. There is no limit to the amount of products you can showcase or to the amount of stores you can open. There is also no inventory risk because the inventory comes from Zazzle. Zazzle ships the product directly to the customer. You do not have to deal with any custom service issues pertain to the customer. If a customer returns a product, they return it to Zazzle. Zazzle handles all the shipping, billing, returns and customer issues. 
All You Need To Open A Zazzle Store Is A Computer!
Getting Paid From Zazzle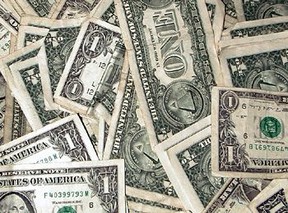 There are 2 ways of getting paid from Zazzle. You can choose to have your Zazzle check mailed to you or you can choose to get paid from Zazzle via PayPal. You will receive payment for the sales that cleared 60 days prior. For example, your June check will include cleared sales for April. Zazzle does not withhold taxes from USA residents. However, I believe they started withholding taxes from non US residents. Check their web site for more info.
Zazzle Referral and Volume Bonuses
Many of the sales you make on Zazzle will come from Zazzle's marketplace. However, you will want to promote your products outside of Zazzle because you can a 5% referral bonus, and up to a 17% volume bonus, for sales that you referral. You can promote your products via blog, email, Facebook or other marketing sites. Zazzle has serveral free promotional tools, incuding a Facebook Merch tool that will allow you to showcase your products on Facebook.  
You don't even need a Zazzle store or have to design products to earn a referral bonus. You can earn a referral bonus on any of the products on Zazzle's web site. However, you do have to be a Zazzle affiliate. Visit Zazzle's web site to sign up for a free affiliate account.
Opening A Zazzle Store
To open a Zazzle store, visit Zazzle.com and sign up for a free affliate account.There are a few things you will want to fill out before you add any products to your Zazzle store.  
From your Zazzle dashboard, click on the "Account" tab. 
On the right hand  side, click on "Profile" and fill out your profile information.
Click on the "Member Profile" link and add your member profile information.
Click on all the links under "Member Profile" and add your information, and upload a picture and icon.
Under "Seller Account", click on the "Default Royalty" link and enter your store's default royalty. This royalty will be automatically applied to all the products you add to your store. 
Under "Seller Account", click on the "Notifications" and choose from the options listed.
Under "Seller Account", click on "Payment" information. Choose from the 2 payment options, and fill out your payee information. 
Helpful Zazzle Links
Zazzle
Zazzle Web Site
Zazzle Coupons
Discount coupons for Zazzle products.
Earning Money On Zazzle
How to earn money on Zazzle.
Zazzle Tutorials and Guides
Learn the tricks to sell on Zazzle and enhancing your Zazzle store.
Making Zazzle Products
Guide on how to make products on Zazzle.
Free Zazzle Promotional Banners
Free Zazzle promotional banners for promoting Zazzle products. If you are signed in, the banners will automatically include your Zazzle referral ID number.
Check Out Some Of My Other Wizzley Pages
---
Disclosure: This page generates income for authors based on affiliate relationships with our partners, including Amazon, Google and others.