Valentine's Gifts For Lovers With a Passion for Shakespeare
by WiseFool
Looking for the perfect Valentine's gift for the Shakespeare lover in your life? Take a look at some of these unique gift ideas.
If Shakespeare Be The Food of Love...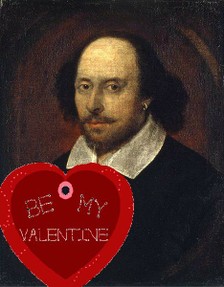 Whether or not he's your cup of tea, you have to admit Shakespeare knew a lot about love - at least, he wrote as though he did. Now, admittedly, many of the lovers in his plays meet unpleasant ends.
However, with lines like, "She's beautiful, and therefore to be wooed; She is woman, and therefore to be won." It's no great surprise that Shakespeare has been a source of inspiration for suitors, wooers and romancers throughout the centuries.
So, if you have a special someone who is a fan of the Bard of Avon, what better way to show them you care this Valentine's Day than with a Shakespeare-themed gift?
But, Soft! What Light Through Yonder iPhone Breaks...
It may seem an incongruous mix: Shakespeare and 21st century technology.
Nevertheless, for your iPhone loving fan of the Bard, what better Valentine's gift could you find?
This cover for the iPhone 4 or iPhone 4s is adorned with the image of Shakespeare from the cover of the first folio of his plays.
Is This a Shakespearean Mug Which I See Before Me?
As unique Shakespeare-themed gifts go, this is a particularly romantic one. The mug is crammed with some of Shakespeare's most romantic quotes.
In fact, there's so much there to read that your Shakespeare lovin' lover will notice something new every time he or she uses it!
Shakespeare Quotes About Love
Looking for some inspiration for that Valentine's Day card?
"In thy face I see honour, truth and loyalty."
(Henry VI Part 2, III.i)
"Love is not love
Which alters when it alteration finds,
Or Bends with the remover to remove."
(Sonnet 116)
"Love sought is good, but given unsought, is better."
(Twelfth Night III.i)
"A woman would run through fire and water for such a kind heart."
(The Merry Wives of Windsor III.iv)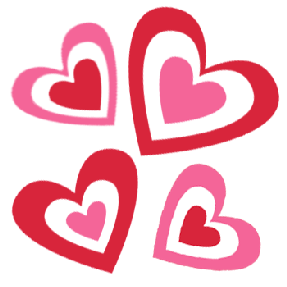 "My bounty is as deep as the sea,
My love as deep; the more I give to thee,
The more I have, for both are infinite."
(Romeo and Juliet II.ii)
"When I saw you I fell in love, and you smiled because you knew."
(Hamlet II.ii)
So Shines a Silver Bracelet in a Naughty World…
Tradition dictates that jewellery is a perfect Valentine's gift for a lady, and this is the ideal present, not just for lovers of Shakespeare, but also for any romantic.
This silver tone bracelet is engraved with lines from Shakespeare's Sonnet 116, "Let me not to the marriage of true minds/Admit impediments. Love is not love/Which alters when it alteration finds,/Or bends with the remover to remove:/O no! it is an ever-fixed mark/That looks on tempests and is never shaken."
The Keyring's The Thing...
Sometimes a small trinket can be the most thoughtful and greatly appreciated gift of all, especially when it is something like a keyring, which is constantly in the receiver's possession.
Perfect for him or her, these acrylic keyrings bear some of Shakespeare's most famous quotes. Not particularly love-themed, these quotes offer words of wisdom to live by.
Ideal gifts for any fan of Shakespeare, regardless of the time of year!
A Watch, a Watch! My Kingdom For a Watch!
I must admit, the last watch I had with an image on it, it was that of Winnie the Pooh (and it was over twenty years ago).
But this great Twelfth Night-themed watch has persuaded me that images on watch faces are not just for kids.
Not only does the watch have Shakespeare's image on its face - reason enough for any Shakespeare fan to love it - but also, around the edge, the apt quote from Twelfth Night, "O time! thou must untangle this, not I; It is too hard a knot for me to untie!" acts as the second hand.
This is a nifty and unqiue aspect of the watch, which is sure to appeal to any Shakespeare lover.
If You're a Shakespeare Lover, Do You Like to Receive Shakespeare-Themed Gifts?
---
Disclosure: This page generates income for authors based on affiliate relationships with our partners, including Amazon, Google and others.