Best Gifts for a 4 Year Old Boy
by TerriRexson
A collection of the best gifts for a four year old boy. Lots of ideas for older preschoolers.
Best Toys for a Boy Aged Four
Four year old boys are interested in lots of things, animals, dinosaurs, cars, knights, superheroes. As Mom to two small boys I know what 4 year old boys like. So I've put together a selection of the best gifts for a four year old boy. 
I've included gifts at a variery of price points. 4 year old's are curious and starting to understand lots about the world so we'll start with the National Geographic Little Kids First Big Book of Why. 
Fisher-Price TRIO DC Super Friends Batwing
Batman Trio Set
Most 4 year old boys like super heroes. A lot of the action figures are designed for older kids, but this Fisher-Price Trio Batman set is just right. 
It comes with a Batman figure and a Fisher Price TRIO Batwing Batmobile - there are three different vehicle models you can build. The figure fits inside the cockpit. 
A good construction to and a super hero action playset in one. There are other TRIO Batman sets so they can build up a collection. 
Melissa & Doug Deluxe Folding Medieval Castle
A Wooden Knight's Castle
A wooden knight's castle is a classic toy. We like this Melissa & Doug folding medieval castle because you can get right inside it to play. It's got lots of turrets and little places to put knights. 
You'll need knights and horses to go with this set too, and maybe a dragon. My boys love all the Arthurian legends of knights and wizards. 
As well as the myths you can teach kids a bit of history too. 
Playmobil Triceratops and Volcano
Playmobil Dinosaurs
Dinosaurs are another classic theme for young boys. My son got this Playmobil volcano set for his fourth birthday and loves it. 
The volcano has a mechanical trigger to erupt and you get a Triceratops and baby and a dinosaur skeleton to assemble. There's a paleontologist and a cameraman and loads of accessories.
This is a great set for imaginative play and asking scientific questions about how we know so much about dinosaurs. 
Pirate Game
The Tomy Pop-Up Pirates game is a great family game that four year olds will enjoy. The rules are really simple - just pull out a sword and hope it's not the one to make the pirate go pop!
It's a gentle introduction to playing turn taking games and to losing. In my experience, losing is something a lot of four year old boys need to work on!
Losing doesn't actually feel too bad because you get the excitement of the pirate popping up. Of course they'll win some of the time too and that's great fun.
A First Lego Set
4 is the right age for a first Lego set. At four, many kids will be able to follow simple instructions with a bit of help for the tricky bits. 
This Lego Castle building set is a good first Lego set. It's suitable for kids from age 4 and has a fun castle to build and also a catapult and a horse and a knight minifigure. 
The set is good fun to play with once they've build the models. 
Fisher Price Shake and Go Cars 2 World Grand Prix
Cars 2 Racing Set
Most four year old boys like racing cars. And Cars 2 was a very popular recent movie with young boys. 
My nephew has a Fisher-Price shake and go set and all the cousins (including a couple who were four) really enjoyed it. 
You have to shake the cars to make them go and then they whizz round the track. The cars have engine noises and other sounds and you can collect additional Cars 2 vehicles to go with the set.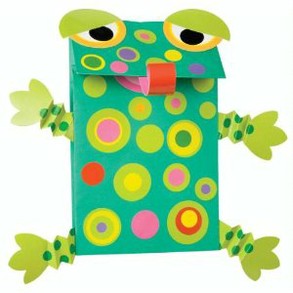 Alex Toys Busy Box
Alex Toys My Giant Busy Box
Alex Toys My Giant Busy Box

DISCOVERY EXCLUSIVE! Sixteen great projects are included in one giant activity box of fun, like dough animals, collages, sticker art, tissue art and paper bag puppets. The ...

$37.98 $99.99
Craft Box
Four year old's love cutting and sticking and making things. The Alex Toys Giant Busy box is full of fun things for kids to make. 
We love the colorful frog paperbag puppet. There are loads of activities including picture frames and modeling dough. 
---
Disclosure: This page generates income for authors based on affiliate relationships with our partners, including Amazon, Google and others.