Popular Christmas Gift Baskets for Kids
by aphrodite21
Gift baskets are perfect as gifts for Christmas both as a corporate give away or a gift for your friends.
The Spirit of Christmas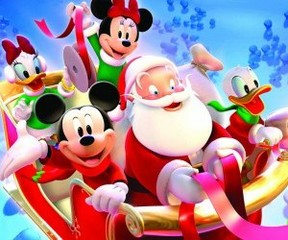 Christmas is the season of love, festive decorations, gift giving and stockings hanging under the Christmas tree or fireplace. Those who hang these stockings hope that Santa will fill them up with gifts. Christmas also means wrapping gifts for our special friends and love ones and preparing favorite foods for the whole family.  Christmas makes us forget the wrongs that have been done to us and many people try to settle  their differences with those whom  they had misunderstandings with at this time of the year. Ahhhh! There is never a day like Christmas day!
Sometimes, its difficult to decide on what gifts to buy. However, if you have an idea of what your recipient's interests are, then you already have a hint.  Christmas gift baskets are so popular nowadays. They are not only being used as personal gifts but also even as corporate give aways already.  Since many years ago, Christmas baskets have become so popular that they have  become the most preferred gifts in offices as well as by those people who love to give gifts with  a variety of items. Packing these gifts together with a Christmas gift basket would be perfect. These baskets would look even more attractive with the use of colorful and eye-catching ribbons tied around the baskets.
Deciding on what gifts to buy may not be easy. Majority of us may be busy with our work, in running  and managing our homes, in taking care of the kids or finishing the other tasks we have that these activities make our minds so occupied already.  Sometimes we just don't have the time anymore to think of the best Christmas items to include in our list.  A simple guide that will help us decide on what to give this Christmas would be so useful. If you haven't made your final list yet  the list below will surely help you and give you more ideas on which items to include in your gifts list.
Image Source: www.coolwallpaperbackgrounds.com
Dora Presents Gift Basket
Almost every little girl that I know loves Dora. It may seem funny but I also know some boys who love Dora. The Dora TV show does not only attract girls but also boys because of the many little adventures of Dora and her friends have everyday. The problem solving adventures they have just makes every little kid curious and feels like he or she is also a part of the adventure.
Disney Princess Gift Basket
This Disney Princess Christmas gift basket is perfect for your daughter, niece, your friend's daughter or you Goddaughter as a gift this Christmas. Every little girl just dreams to become a princess, thanks to the many princess stories and movies that they see almost everyday. Who could blame them? A princess' life is a dream come true. This basket includes a collection of favorite Disney and Nickelodeon character novelties.  It is filled with Disney fun filled activities and mom's have nothing to worry as there are no unhealthy candies and junk foods or even plush animals inside. Orders that are received before 2pm pacific time will be guaranteed to be shipped on the same day unless due to natural causes. An additional customized personal note of your choosing will also be included.
The movie Toy Story has been a great hit and made every child love the characters because of their lovable natures. Everywhere, kids would love to have their own Buzz Lightyear or Woody toy. A collection of the Toy Story toys as a Christmas or birthday gift would make every child jump with so much joy.  The amazing Toy Story polka dot gift basket below measures 8x7x5. This whole package includes a Toy Story spiral hard cover notebook, a Toy Story wallet, a Toy Story LCD watch, stickers and tattoo book, a key chain, bubbles and wand, a silly basndz set of 18, an army tag necklace, a flying disc, fruit flavored candies and Toy Story action hero candies.
Spongebob is another favorite cartoon character by kids. Take a trip to the world of Spongebob with these collection of Spongebob inspired items. The Spongebob gift basket below includes a 60x50 Spongebob fleece blanket throw to keep children warm and fuzzy, a hair gel and body wash in order to encourage them to be clean and practice great bathing habits, a shampoo, a Spongebob night light in order to brighten every child's room and  heart, stickers , tattoos, a hair brush,  playing cards, a Spongebob activity book as well as a set of two board books to encourage reading in kids. This gift basket is a perfect Chritsmas, birthday and gift for any occassion for girls and boys who love Spongebob and friends. A personal note from you will also be included.
Kids could never forget their childhood superhero, Spiderman. Every little child wants to be like him, to be a hero everyday. They love wearing their favorite Spiderman costume on their favorite occasions during the year like on their birthday and on halloween. They surely would be so happy and excited if they receive a gift basket filled with Spiderman items and accessories. It would be a wonderful treat for them this Christmas.
Justin Bieber Basket
He may be young and new to the music world but millions of teenagers around the world are going ga-ga over this new hearttrob. His fans would even love to spend lots of money just to have a remembrance from him. A gift basket filled with Justin Bieber stuff would make your little girl or young adult extremely excited and happy. Some of these stuff includes a Justin Bieber T-shirt, cap, hat, bag with a big pirture of him, a notebook or diary and many more.
Nazcar and Creative Kids Activity and Snacks Gift basket
Christmas Baskets
Some people might want to make their own gift basket filled with their own favorite stuff. A fruit gift basket would be a healthy one. Some kids would love to receive a gift basket filled with their favorite chocolates. Others would love their favorite jelly worms, strawberry gums, candies and similar items. Boys would also love to receive a gift basket filled with their favorite miniature cars and airplanes. Girls would love a basket of Barbie stickers, mini-clothes and other accessories. What is great with gift baskets is that they make us become more creative and inspire us to explore our own creative side. Whatever items you want to include in your basket, it would be more appealing more if you match it with a very attractive and colorful ribbon to make your presentation more presentable and elegant.
---
Disclosure: This page generates income for authors based on affiliate relationships with our partners, including Amazon, Google and others.