Michey's Wizzography
by Michey
As the Wizzley posts add up, I start a wizzography to order and classified them. This way you will find more about me and my work. You will find: Posts On Wizzley, Blogs, And More
Introduction
I like Wizzley platform for:
Its simplicity, it is so easy to create a post, and you still can do a lot of customization to look great
The loading is almost instant at this point
The response of programmers team is short and professional
Good possibilities for earnings as it is a revenue sharing platform, so we can earn using Adsense, referals to join Wizzley, modules as Amazon, Zazzle, All Posters (more will be added in the future)

An active forum which keep the community together and it is a learning tool as well
So far a very special community
I create posts in 3 niches:
Arts – Architecture is my favorite form of Art but also drawings, painting, sculptures, and Museums
Technical writing:

 Internet marketing, Affiliate and Mobile marketing as well, Web 3.0, Blogging with Wordpress
Reviews – the information overflow is not always an advantage, actually it is confusing for beginners, so when I find a product I know and believe in, I create a review to recommend, and I advertise my own digital products as well

General subjects, so far, about me, my Wizzography

In my Office
This is my little Office, a place where all dreams and hard work start and end... I perfectly isolate myself from outside world...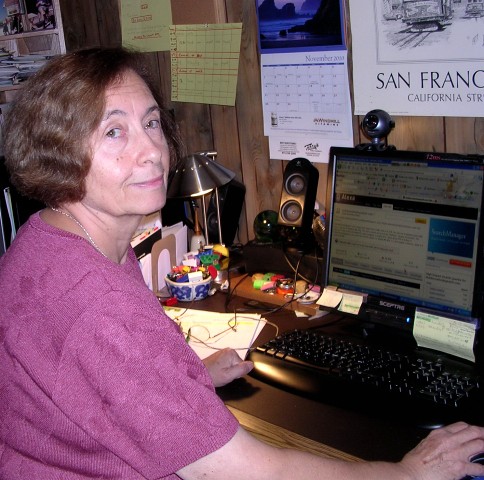 Michey's Office
The Arts Posts on Wizzley
The Technical Posts on Wizzley
More Technical Posts on Wizzley
Still More Technical Posts...
What You Don't Know About Me!
I don't know if this is important, but I am trying to give you the whole picture of my personality:
I was born as a Lion
I am opinionated, stubborn and ambitious... those are coming from the lion side
I have a beautiful mother; 96 years old who I love and strive to provide the best care for her, see the next picture. It is not easy to be 96, so she is my number one project, the rest is coming after my Mom
I love to travel, now I cannot as I have to take care of Mom... but I did a lot of travel in my life... I am sure I will do it again some point in time
I love outdoors, I enjoy hiking, camping, mountains are my favorite
I enjoy arts, interesting people, and cultures
I admire everybody who can stand tall on he/her convictions and make a difference 
I like heritage, history
I love to read, my entire life I was a teacher and a student in the same time
Favorite sports: climbing, tennis, Olympics… I like competitions… this is coming from the lion side as well
I am a kid of a family with great values, so I have an intolerance for luck of respect, manners, selfishnes, and arogance
I came in States, on Aug. 1980 as a legal immigrant, I am now an American citisen and proud of it
In a nut shell – this is it!
My Mother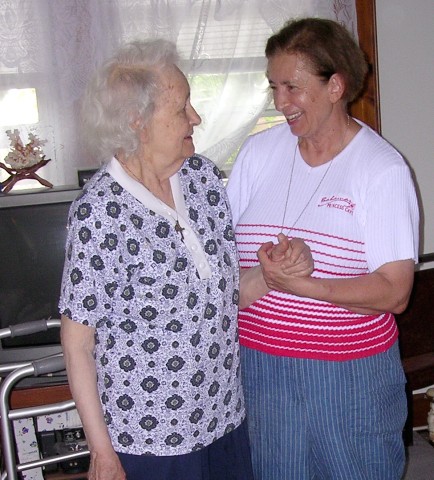 Michey and her Mother on 4th July 2011
Which Article Provides the Most Help For You?
The number of technical posts is increasing - so , you vote counts for future articles
---
Disclosure: This page generates income for authors based on affiliate relationships with our partners, including Amazon, Google and others.